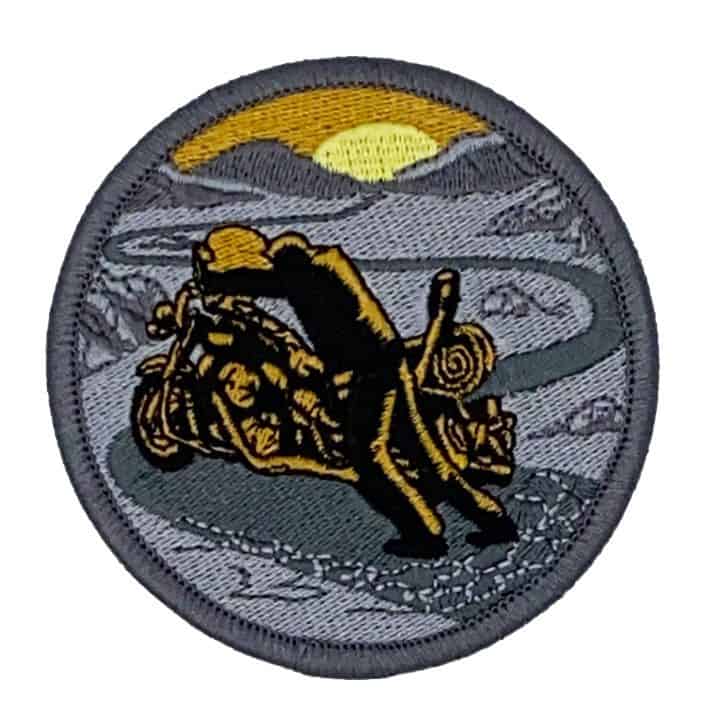 Custom Biker Patches / Motorcycle Club Patches / Rocker Patches

It's hard to find a biker who isn't fanatical about their ride. Bikers can be recognized by their colors and symbols. A biker's custom patches are usually displayed on armor including vests, chaps and other biking apparel. The patches should enhance the overall look while identifying their allegiance.
Motorcycle club colors are unique as each rider and we understand how important branding your motorcycle club is when it comes to your allegiance.
Your patch demonstrates your club's philosophy and character. Loyalty, interdependence and discipline are key components of most motorcycle clubs and we promise to make sure you are 100% satisfied with your custom biker patches for your motorcycle club.
Among the thousands of biker clubs at motorcycle runs and rallies across the country, your emblem distinguishes you from the rest. We gladly will help you design or duplicate your colors into a patch you will be proud to wear at national gatherings like Daytona Bike week, Sturges rallies and your local toy run.
In addition to club patches, we can help you design emblems to commemorative specific motorcycle events.
The biker patches can be used for resale to help generate profits for club funding or charitable means.
If your motorcycle organization has relatively large annual patch requirements, please inquire about our patch stock and hold program. It will make ordering your patches easy and provide cost savings for more gas money or maybe even a custom rebuild for your chopper!
Whether you are riding the Tail of the Dragon or the Palomar Mountain Road, show off your club or association's colors with beautifully designed custom motorcycle patches from Artex Group and watch out for those cagers!