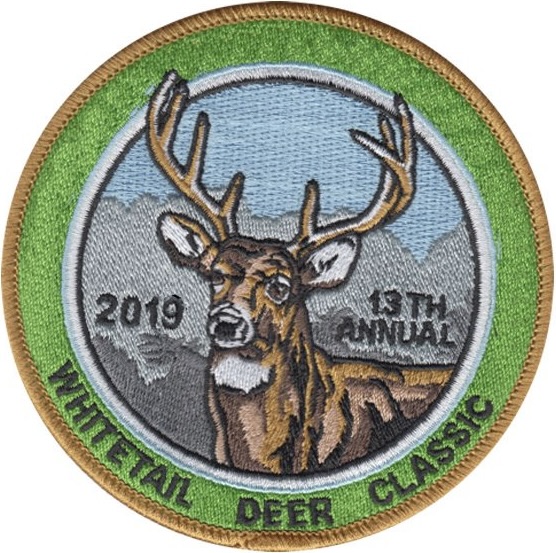 Custom Fishing and Hunting Patches

Your hook, line and sinker work well with the right bait to catch tile fish or Florida grouper but nothing lures more people into your fishing club than a custom embroidered fishing patch. Belong to a fishing club like the Bimini Big Game Fishing Club or own a fishing outfit company? Need a great way to help with the branding of your club or company? Check out our custom made fishing patches we have designed and manufactured for our angler clients.
As you can see these colorful patches will provide a number of unique branding opportunities.
Start with your fishing apparel. Does it clearly identify the club or outfit you sponsor? Patches are cost efficient, extremely durable and can be very appealing to the eye. With the advent of the dye sublimated patch , even the most critical detail won't be missed as you can even match the rainbow-like colors and sheen of a fish's scales.
Belong to a hunting club?
Need a new logo that best describes what your hunting organization is all about? As you know, your hunting club's philosophy or mission statement is unique. The type of hunting you practice, from bow hunting to shotgun, big game to duck hunting, can be easily identified with a custom designed patch applied to any camouflage apparel of your choice.
We can provide full logo design assistance to make sure that your true identity is clear and concise on your custom hunting club patch. Together we will work to create a logo that will make your members proud. If you already have a logo and would like us to duplicate it, just send us a sample and consider the job completed.
If your hunting club is nationwide and has considerable patch needs throughout the year, don't be gun shy and inquire about our "stock and hold" program that will provide cost saving benefits and ease of ordering.